Who really knows what 7mm or 10.5mm or 14mm really means?

How big of a pearl is that really?

Am I getting my monies worth?

How big are the pearls I own?

What is a big pearl?

So when we received many, many questions over the past few

months about the "size" of our pearls we thought it would

he helpful to provide you with some visuals.
At Naughton Braun we're visual people. We turn travel into jewelry and the "standard pearl necklace" into re-imagined classics.
Many other jewelry companies show pearl size comparisons against a dime or against a ruler, but we thought that while helpful, it really wasn't something you could hold up against your ear or wrist or neck to get an idea of the actual size of the pearl. Plus, because our pearls are relatively larger than most pearl sellers, we felt it would be helpful to show you common objects that you might have at home or at the office to provide valid size comparisons. In addition, we offer many different types of freshwater pearls which are not really amenable to a size comparison showing you that at a size of 6-6.5 mm there are 4 pearls to the inch, 3 pearls to the inch for 7.5-8 mm, etc. And then there is the "millimeter measurement", which in the US, is not common, except for tools for foreign cars or Mars missions, so we thought that breaking it down into demonstrations with everyday objects you might already have at home would be something everyone could relate to. And then hopefully, the idea of what 6, 9.5, and 14 mm means will mean something to you!
To start off with, pearls are measured with a variety of different tools.
The TOOLS: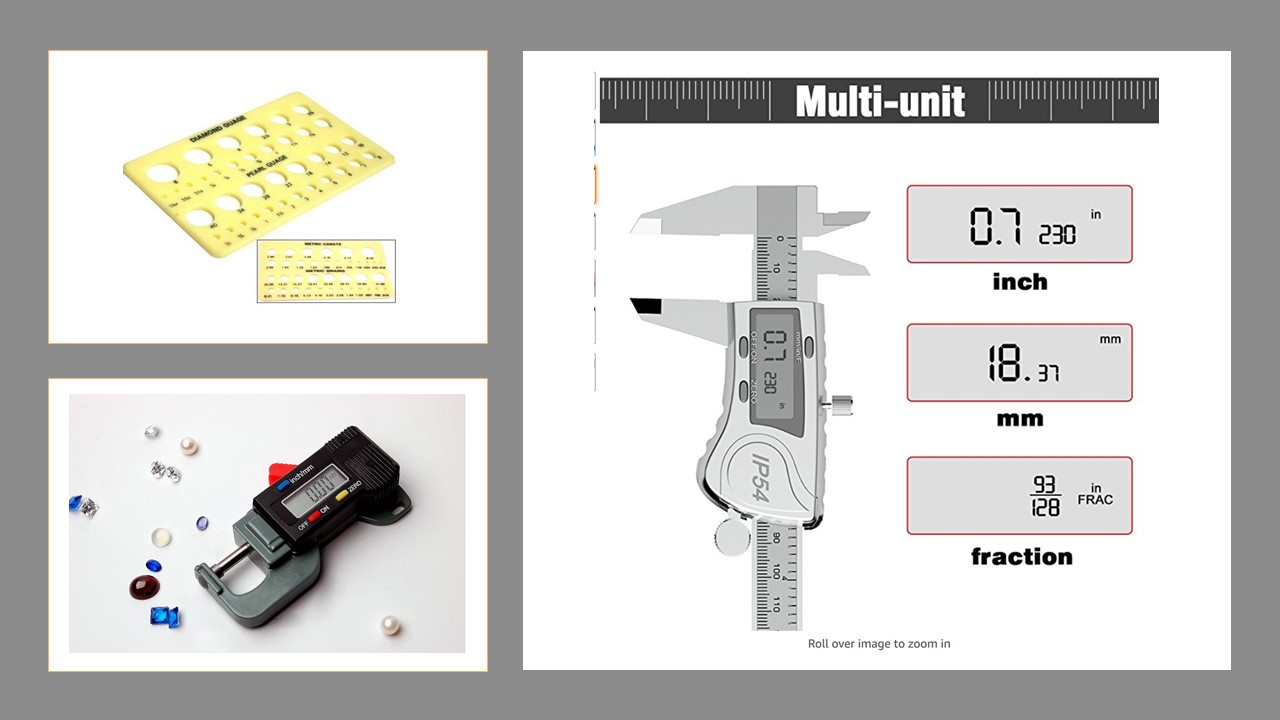 Figure1. Yellow jewelry stone and pearl gauge, Digital thickness gauge, and our favorite, the Bearing Electronic LCD Digital Vernier Caliper Measuring Tool
The choice for the type of measuring device is up to the jeweler, but we prefer the Vernier caliper because it provides the most accurate measurements and can be used easily and quickly to measure each and every pearl to amazing accuracy (note that it shows the conversion between inches and millimeter). The digital thickness gauge only measures up to 14.8mm, and many of our pearls are larger than that, so it is not helpful. And the yellow plastic gauge is difficult to use when trying to measure pearls that are already strung on silk or chain, so we don't typically use that device either. All Naughton Braun pearl sizes are listed in the product descriptions so that you can easily see what size of pearl you are purchasing. But how do you know what that means? And like one customer asked us, how do you know if the 13-15mm Fairy Pools – Pearl Earrings will fit well on his petit Wife?
So we searched around our homes and offices, measuring everything with our Vernier calipers to find common objects that accurately reflect the size of our pearls and we assembled this group.
Cool things you have @ home to help YOU understand pearl sizing: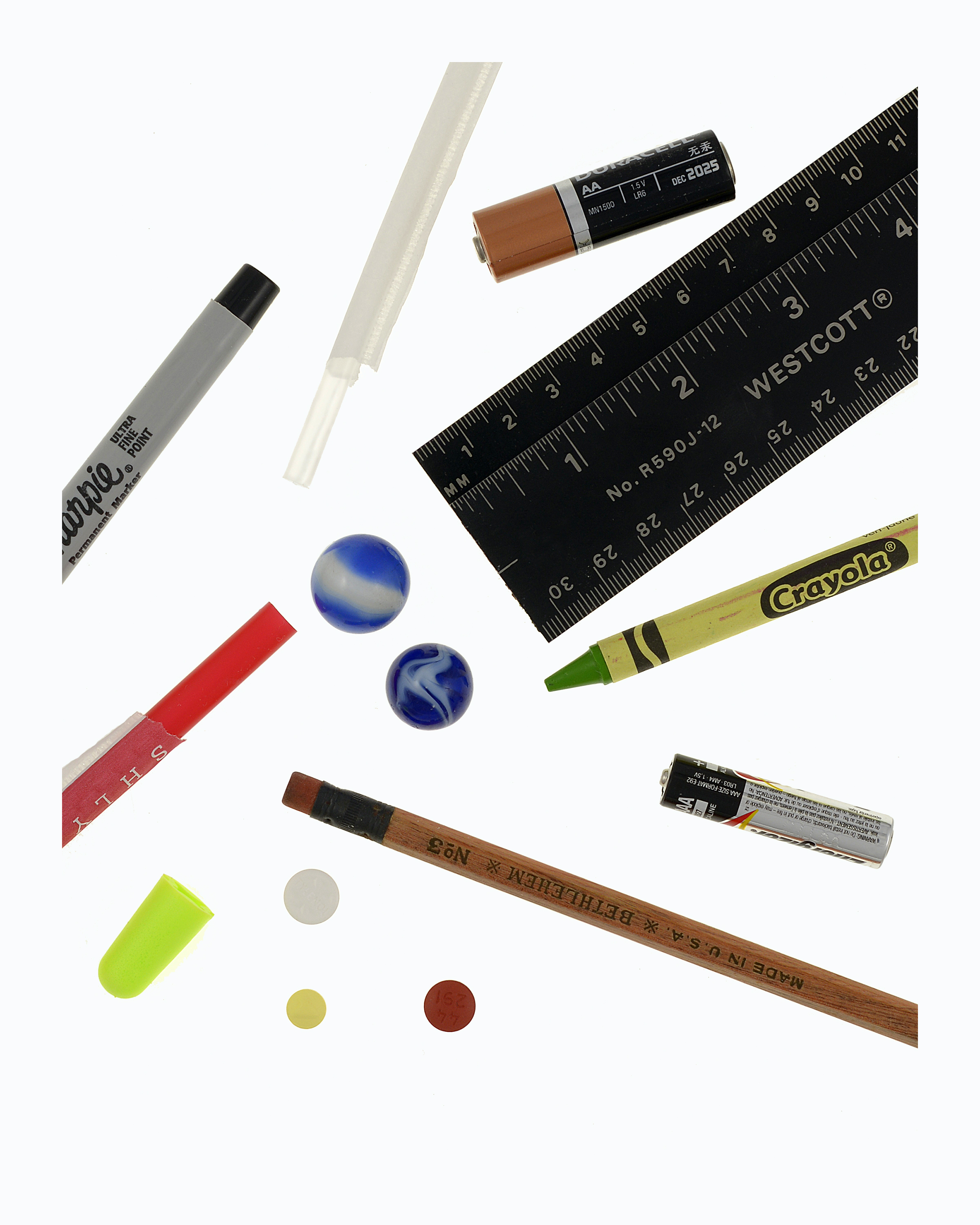 Figure 2. Common household, school, and office supplies that we used to give you a really good idea of pearl sizing.
Recognize any of these things?

As you can see, we feature thin straws (clear), thick straws (red), baby aspirin (81 mg), Tylenol, and generic ibuprofen tablets, AA and AAA batteries, 2 different size marbles, and a fine tip sharpie. Missing from the photo is a small tube of "Neosporin" ointment (0.5 oz, the size you can take on airplanes). And we also have two rulers, stacked on top of each other so that you can see the comparison between inches and millimeters (1 inch = 25.4 mm/2.54 cm).
In this photo we line them up by size (again missing the "Neosporin").
SIZE is Everything or so they say :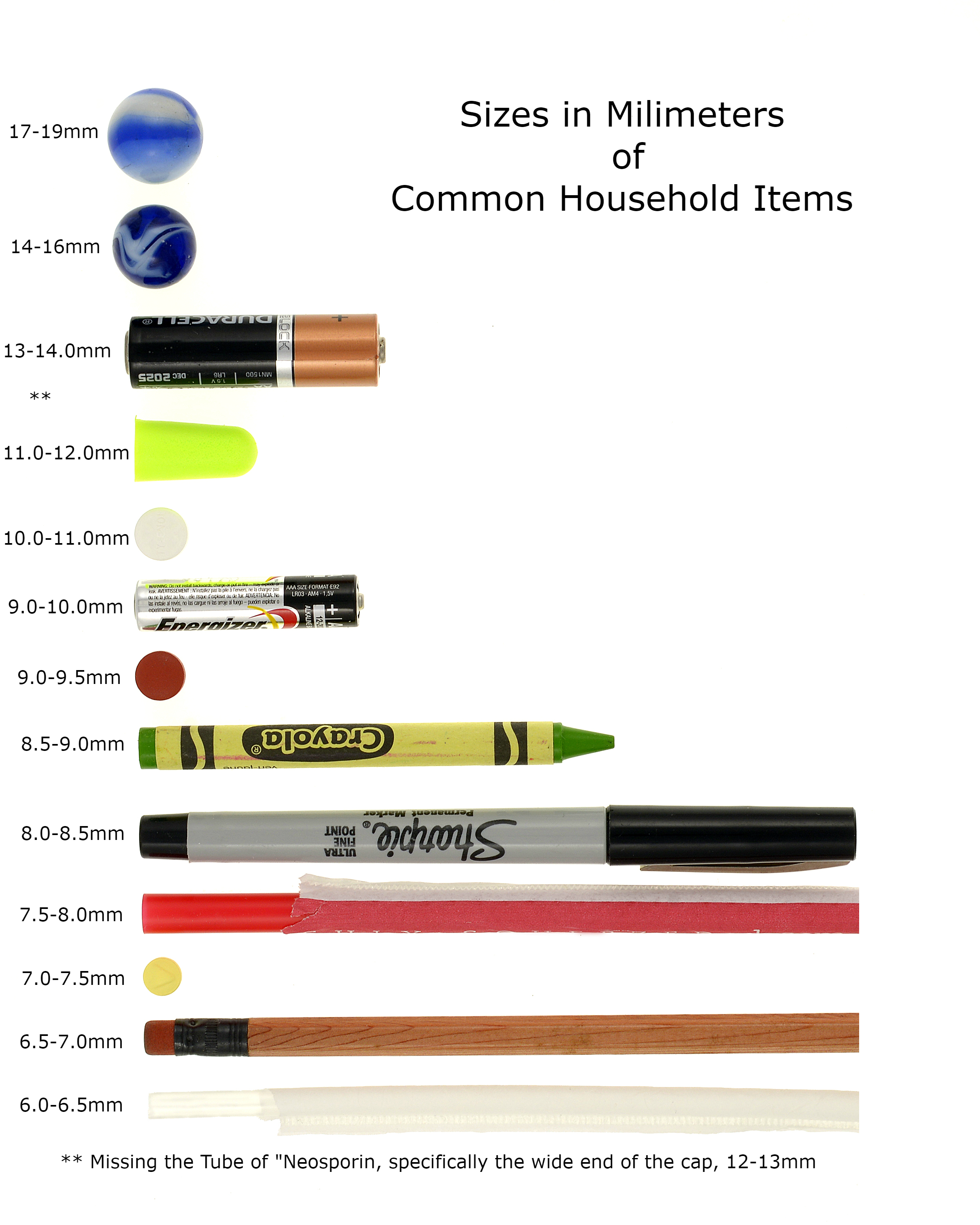 Figure 3. Sized in millimeters of common household, office, and school items. Please note that for tube-shaped things the size corresponds to the end where it forms a circle.
I am willing to bet many of you have most of these things lying around. When we measured the tube-shaped items like the straws, batteries, crayon, and "Sharpie", what we measured was the end that forms a circle. So if you hold up a battery to your ear, you can have a good idea (for the AAA battery) what a 9-10mm pearl would like as an earring based on the circle. Similarly, it you hold up the pencil eraser to your ear, you can quickly judge the difference between a 6.5-7 mm pearl earring (like our Burney Falls– Pearl Earrings) vs the end of a AA battery at 13-14 mm like our Captiva Collection*- Pearl Earrings. See the difference in size?
Sometimes a "pearl" picture is worth a thousand words, so included are our

common household items along with a picture of one of our necklaces or earrings

so that you get the idea of relative size.

We start with our tiniest pearls (6.0-6.5mm) and show representative samples from our collection up to our largest pearls (17.-18.mm).
Figure 4. The regular straw and the St Chapelle* - Pearl Necklaces. Please know that the tiny pearls are the 6-6.5mm ones. Cute right? BTW, the BIG pendant pearl is 12-13mm, see the size difference (but more about this later).
Figure 5. Pearls the size of the end of pencil erasers like those found in the Burney Fall – Pearl Earrings are very common as single strand necklaces. But we have re-imagined pearls of that size into earrings so that the clustering effect magnifies the beauty of this size pearls. You can think of this like the halo diamond rings that are so popular now where the circlet of diamonds really enhances the center stone.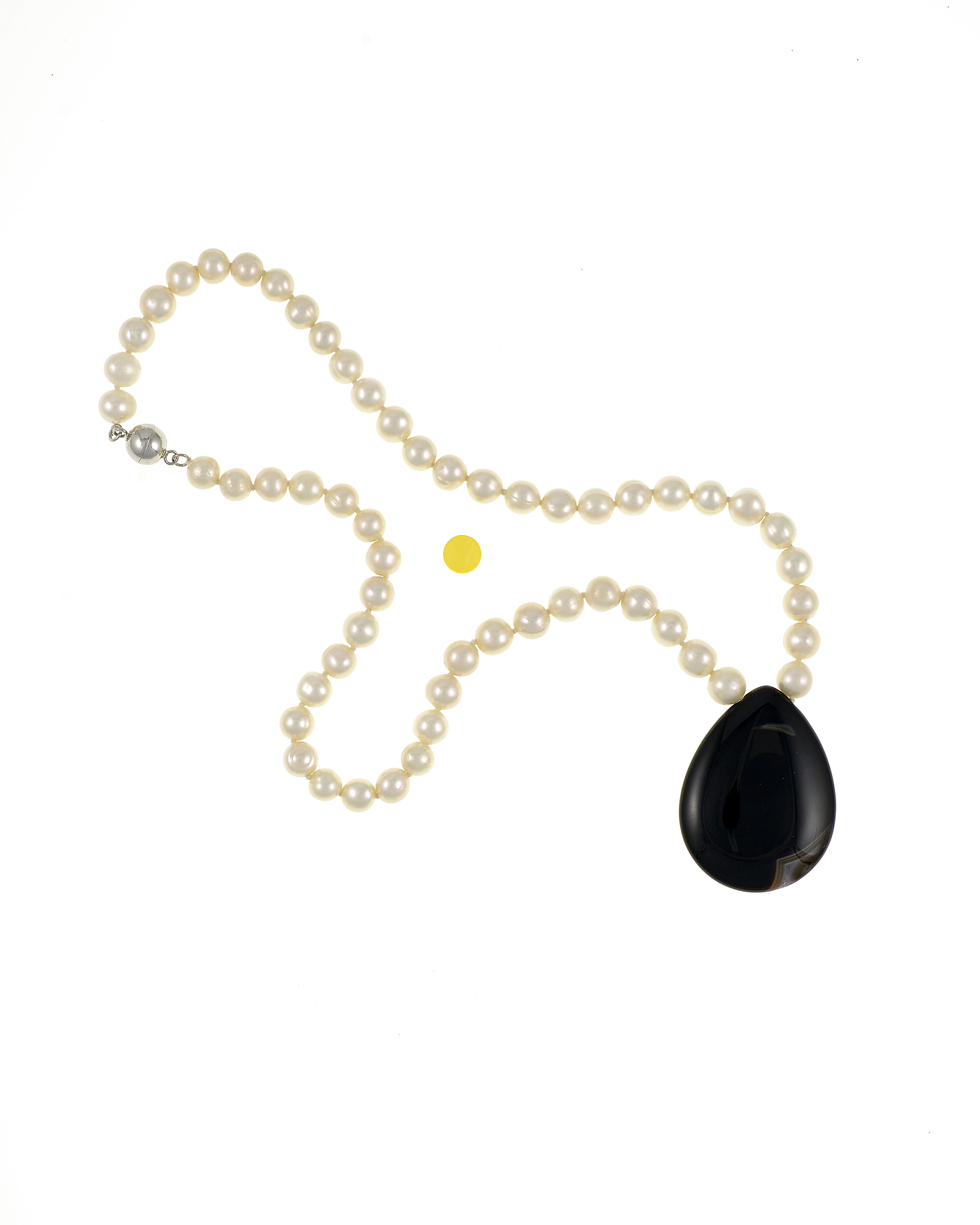 Figure 6. Pearls the size of baby aspirins are 7-7.5mm are well loved by graduating high school Seniors and very popular. At Naughton Braun, we took these favorites and re-imagined them with a jet black onyx tear-drop pendant in the Patagonia - Pearl Necklace, so the next time you have a baby aspirin in your hand, imagine an entire string of pearls this size and how lovely they would look around your neck!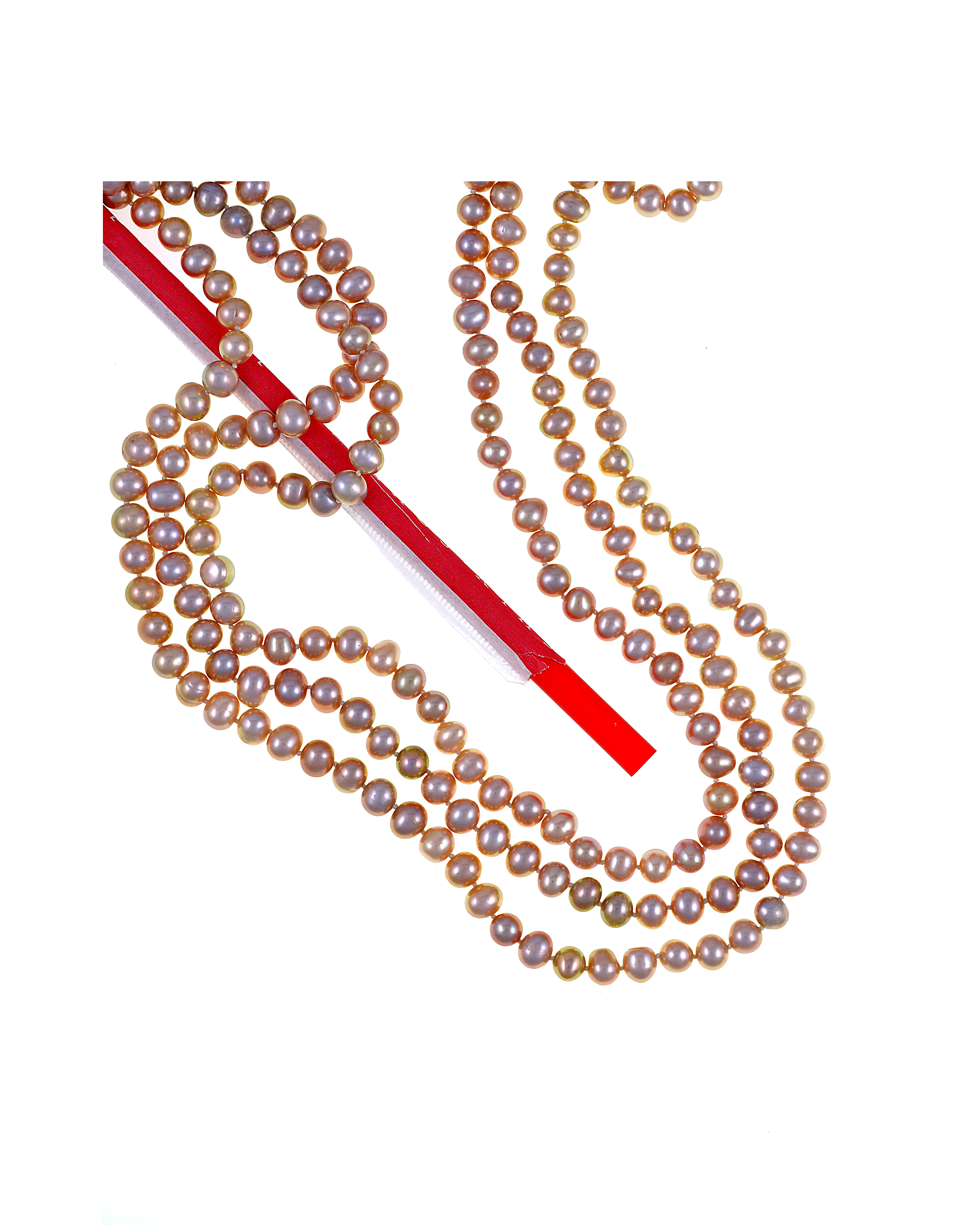 Figure 7. The end of this red milk shake or Slurpee straw is 7.5-8.0 mm. Now imagine hundreds of pink pearls in that size, and you have the Bonaire - Pearl Necklace, 6 strands of silky elegance. Just pure WOW! The straw really doesn't do it justice, right?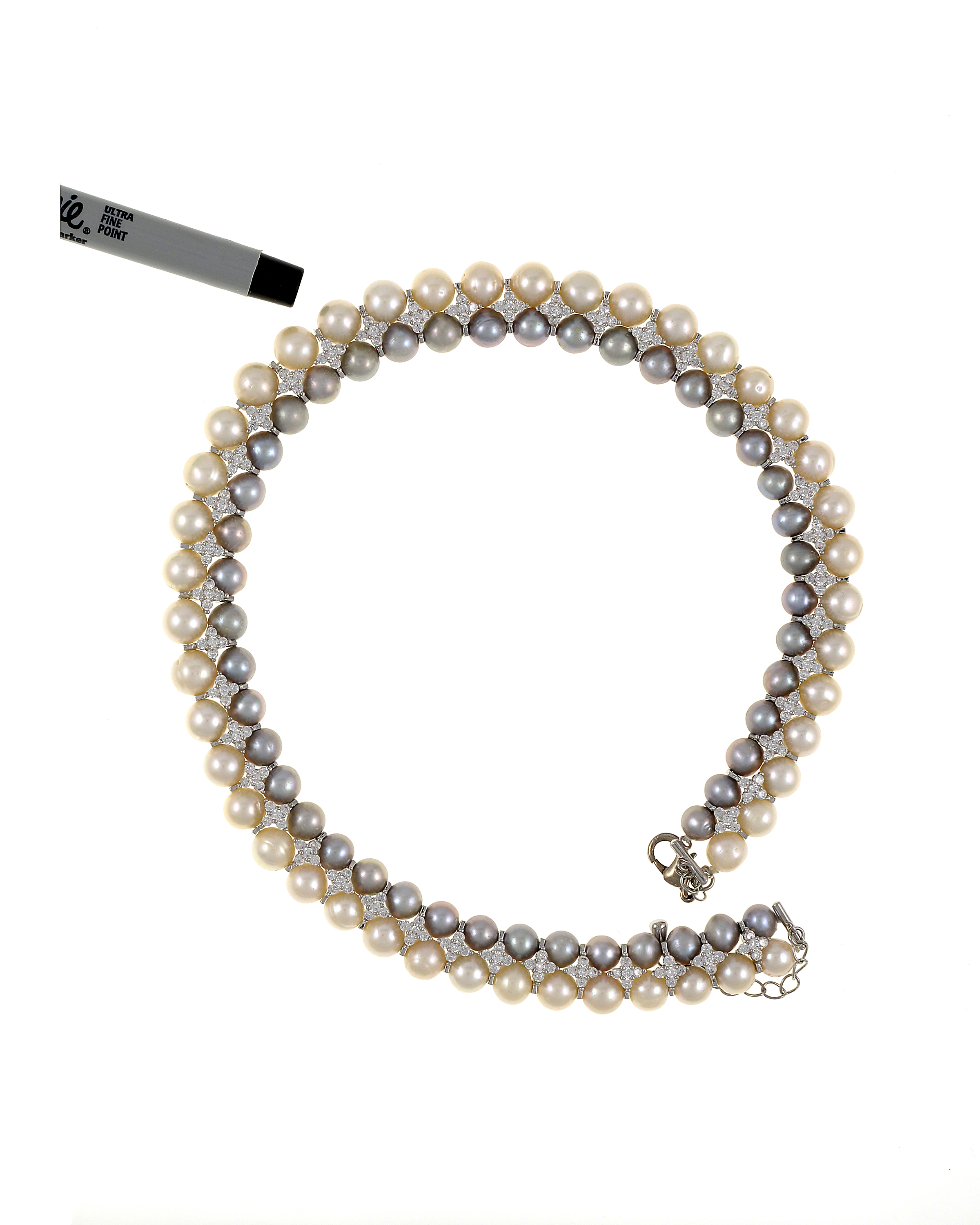 Figure 8. At 8-8.5 mm, the end of a "Sharpie" fine point marker makes a really fine point about pearls this size. They are not too small nor too large, but really just right. Our Monaco Trove*- Pearl Necklace, is just one example of pearls we offer in this size, but it is a really pretty one!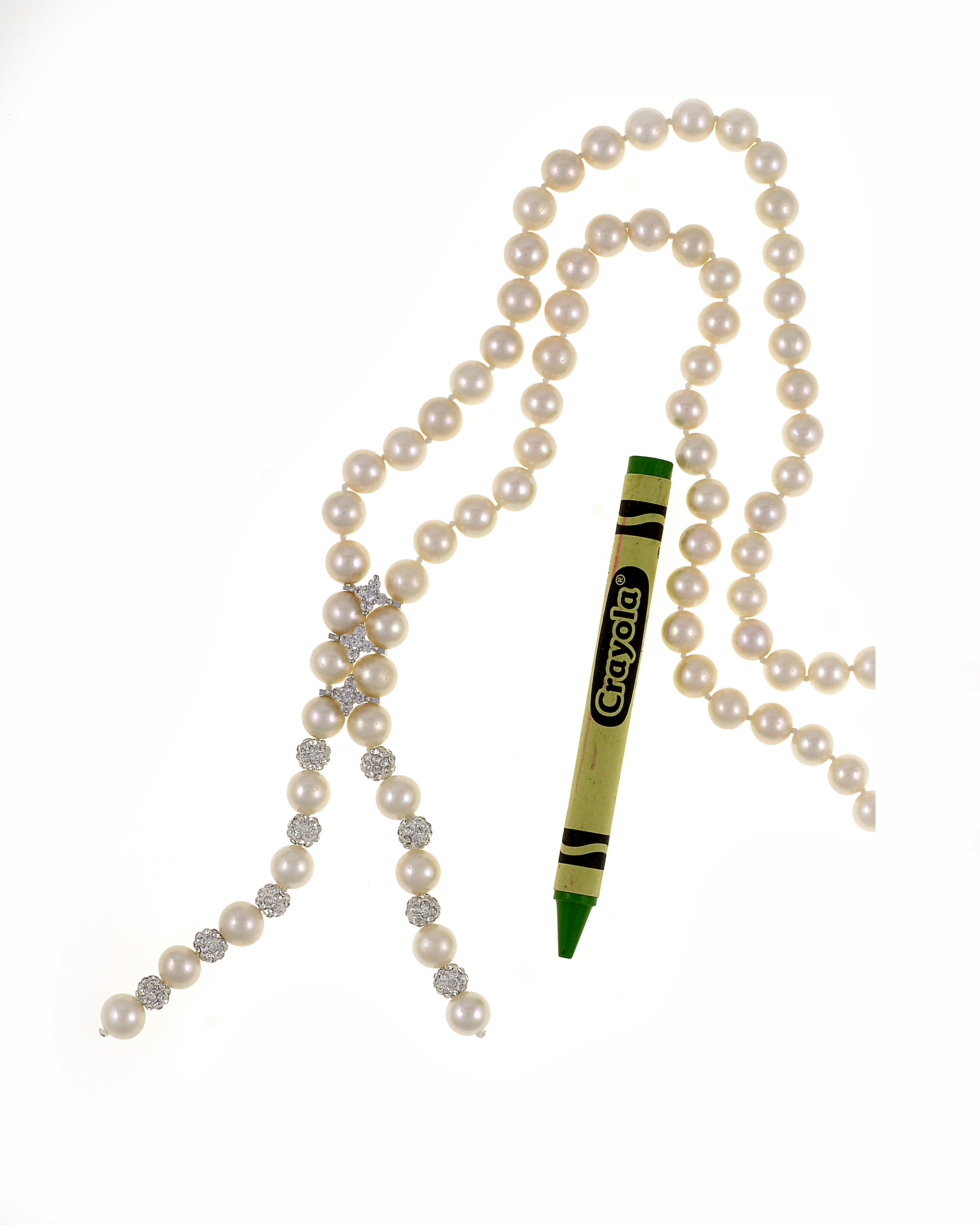 Figure 9. The crayon, something almost every child knows as valuable. Who remembers trading with friends to get the favorite colors you wanted but didn't have in your crayon box? The round ends of our beloved crayons perfectly illustrate what a 8.5-9 mm pearl looks like and the Diamond Falls - Pearl Necklace perfectly showcases hoe wonderful pearls of this size are!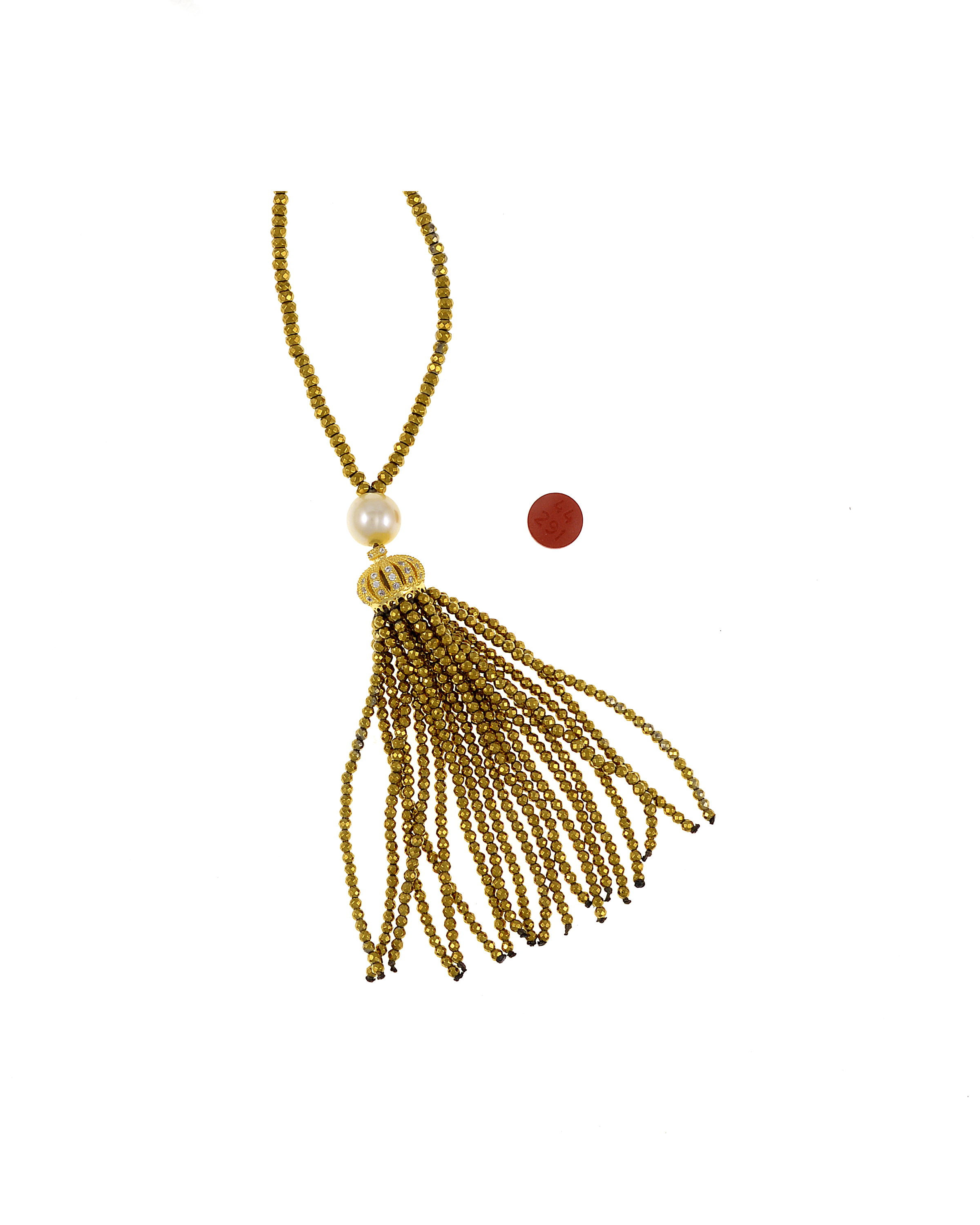 Figure 10. There's nothing generic about the comparison between the Cotton Club Collection* - Hematite & Pearl Jewelry necklace with your run-of-the-mill ibuprofen tablet at 9-9.5mm! A solitary pill-size pearl makes this necklace a real stand-out.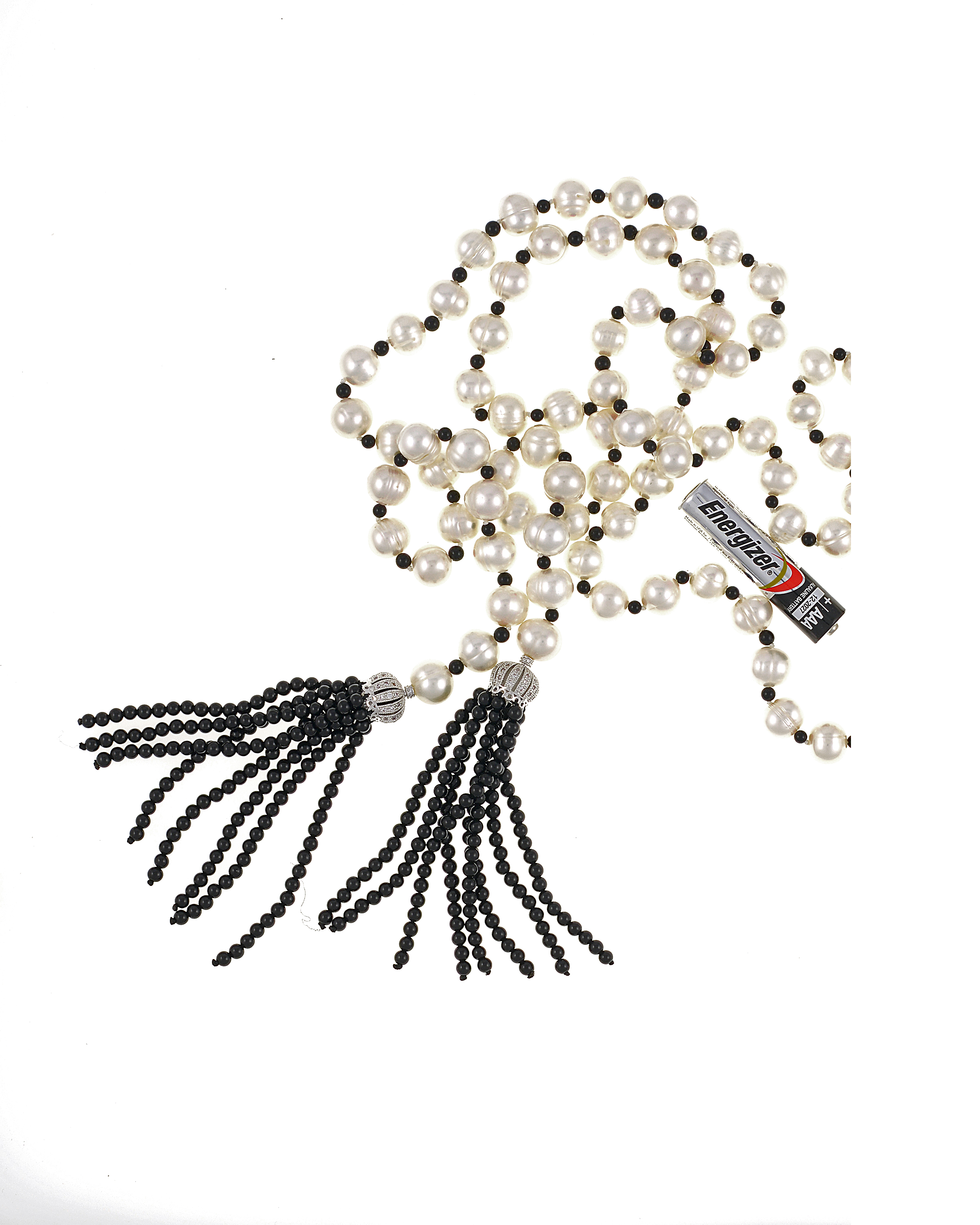 Figure 11. Does your life need a bit of charge? Well the 9-10mm size of the AAA battery is our best comparison with the pearls found in our lustrous Salome - Pearl Necklace. So take 2-3 of these batteries and hold them together so that you can feel how well these pearls will wrap around neck in a myriad of styles.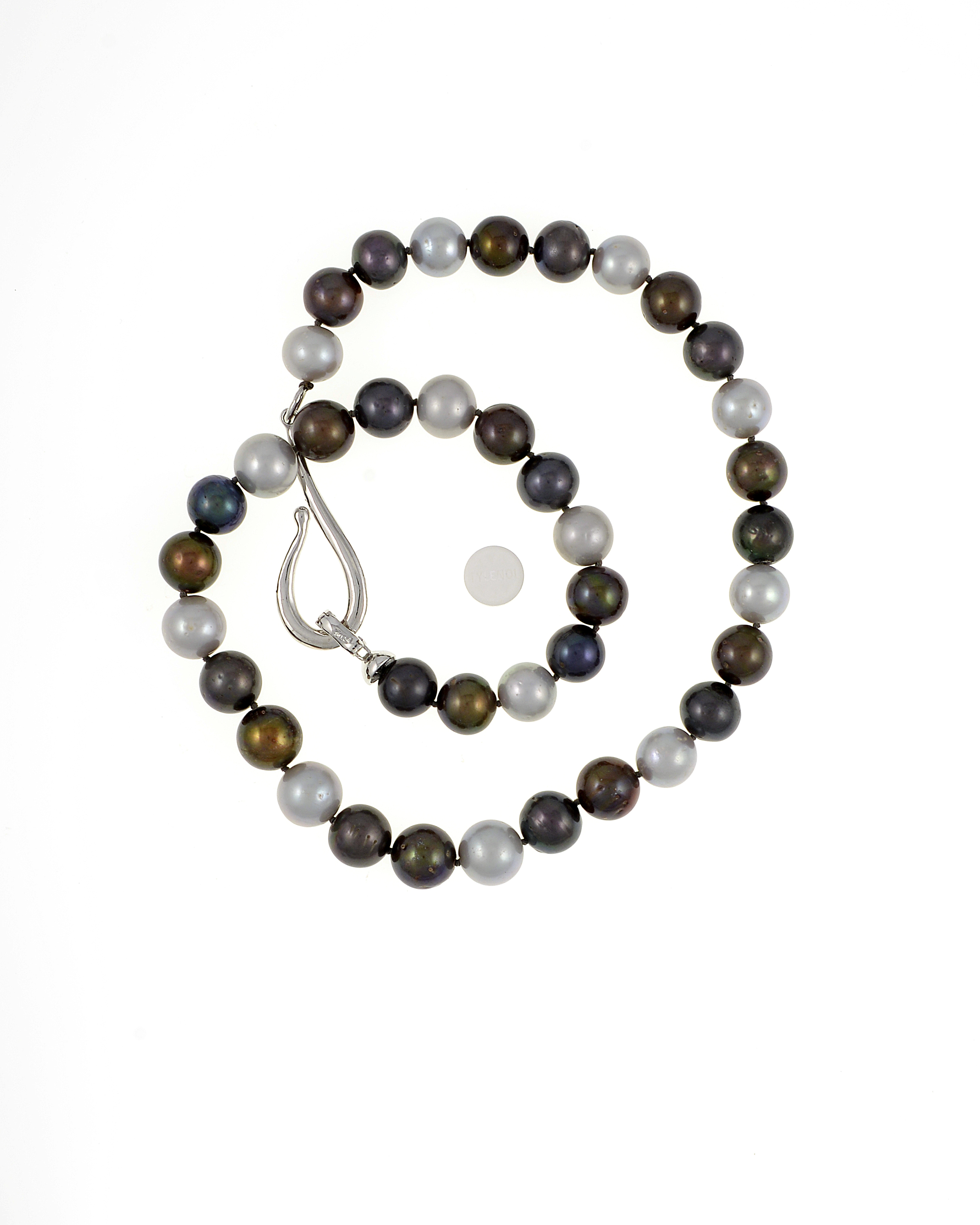 Figure 12. The "Tylenol" pill at 10-11 mm is just the right size to compare with the lovely chocolate pearls that comprise the Charbonnel - Pearl Necklace. Thirty-nine chocolate and silver Tylenol sized pearls make this necklace not a hard pill to swallow!
Figure 13. Who knew that the squishy ear plug used to lull you to sleep was actually the size of a rather large pearl, 10-11mm? So the next time you want to figure out what a lariat length strand of 12 mm pearls, like the Pennsylvania Avenue - Pearl Necklace actually looks like, pull out your little ear plugs and line them up to see just how really large these fabulous pearls are!
Figure 14. "Neosporin", a little tube of medicine that can help heal your bumps and bruises, and a component of most medicine cabinets, can make you feel better. Another thing that can make you feel instantly better is the South Beach - Pearl Necklace, with three interchangeable pearls and jade and at 12-13 mm (size of the "Neosporin" cap), this might be more than just a little better!
Figure 15. Who doesn't own at least one AA battery? If you don't, let us know so we can send you a picture of the large circle this battery makes, 13-14mm or bigger than ½ inch! Something this large deserves to be breath-takingly beautiful like our exclusive Edison pearl Captiva Collection*- Pearl Earrings.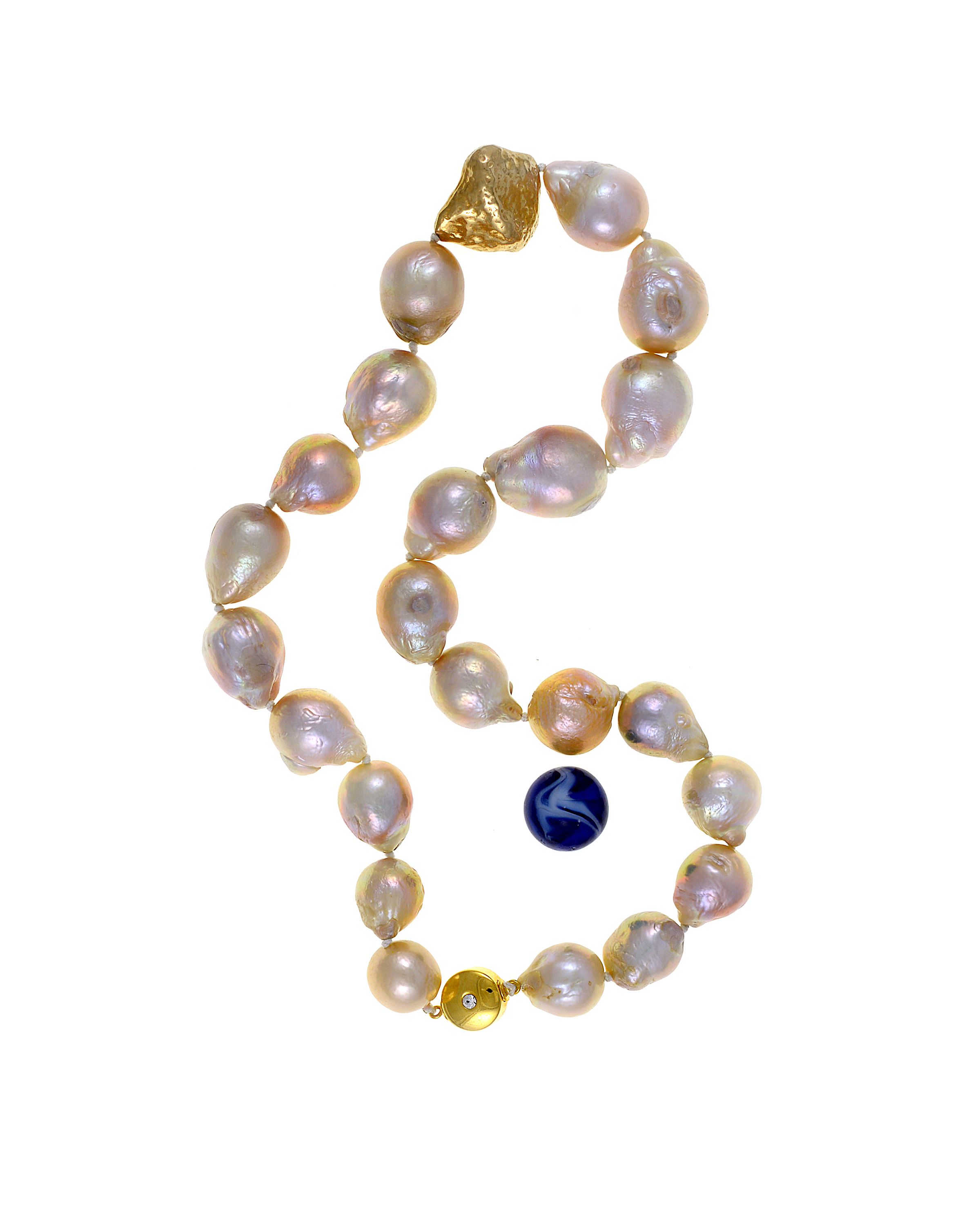 Figure 16. The lowly marble; a favorite toy of many childhoods and now more likely to be a vase filler for your floral arrangements! Once upon a time pearls that were 9 mm were considered large, but now lustrous pearls, like those in our Cherry Blossom - Pearl Necklace, are setting new standards for pearl lovers. And at 14-16 mm, which is 5/8 inch, these pearls are destined to be one of your new favorite things!
Figure 17. The largest is last at 17-19 mm and the size of the shooter marble. Imagine having a pearl this large, wouldn't that be awesome? And you can, with the Thorncrown* - Biawa Pearl & Silk Necklace, a simply radiant pearl pendant from a splendid silk necklace.
So do these simple size comparisons give you a good idea of what 8,10, 12, or 16mm means? We hope so, but one more picture will put it all in perspective.
Here's where the pic is worth a 1,000 words comes in:
So whether you prefer petite, medium, or large pearls Naughton Braun has a re-imagined strand or two, earrings, or a totally unique bracelet that will fit your style. If you ever need help deciding what might work best for you, email us at HiPretty@naughtonbraun.com and one of our specialists will be happy to assist you with the perfect purchase!