It has been a lonnnnnnnng year.

But there is light; sunlight and hope-light.

The sunlight is so welcome, because this winter has been dreary and snowy and cold and rainy.

The hope-light?

Because the COVID-19 vaccines are here and soon everyone, including kids will be able to get the shot(s) so that maybe, just maybe, we can begin to venture out again and never again take those outings for granted.

We can hug again, visit with family and friends again, and go on adventures. Hence be #BetterTogether again!

We will still need to wear a mask for a while, maybe even a long while, but at least we will rest assured that our vaccinations will keep us from spreading this horrible contagion and getting deathly ill ourselves. Too many family and friends have perished or have gotten ill and stayed ill. We are ready for something more! In my day job, I am a Public Health Scientist who has worked for the past year in helping to publish articles that help other scientists, corporate professionals, industrial, farm-workers, health professionals, and service sector people get back to work in the most safe way possible. And I love my day job!
And I love my pearl job even more! Especially when I can brighten someone's day for free.
Recently I have received my fist dose of the vaccine and I have felt a small sliver of hope.
So in the spirit of caring for one-another, sharing the hope-light, we will give everyone who orders from us, now through the end of 2021, a free pair of earrings if you #GetYourShot.

Let us know when you place your order with us that you have gotten your shot and use code:

GotMyShot

to receive the earrings with your purchase. We'll try and choose earrings that compliment your purchase, but the best choices will go fast so #GetYourShot and get your earrings!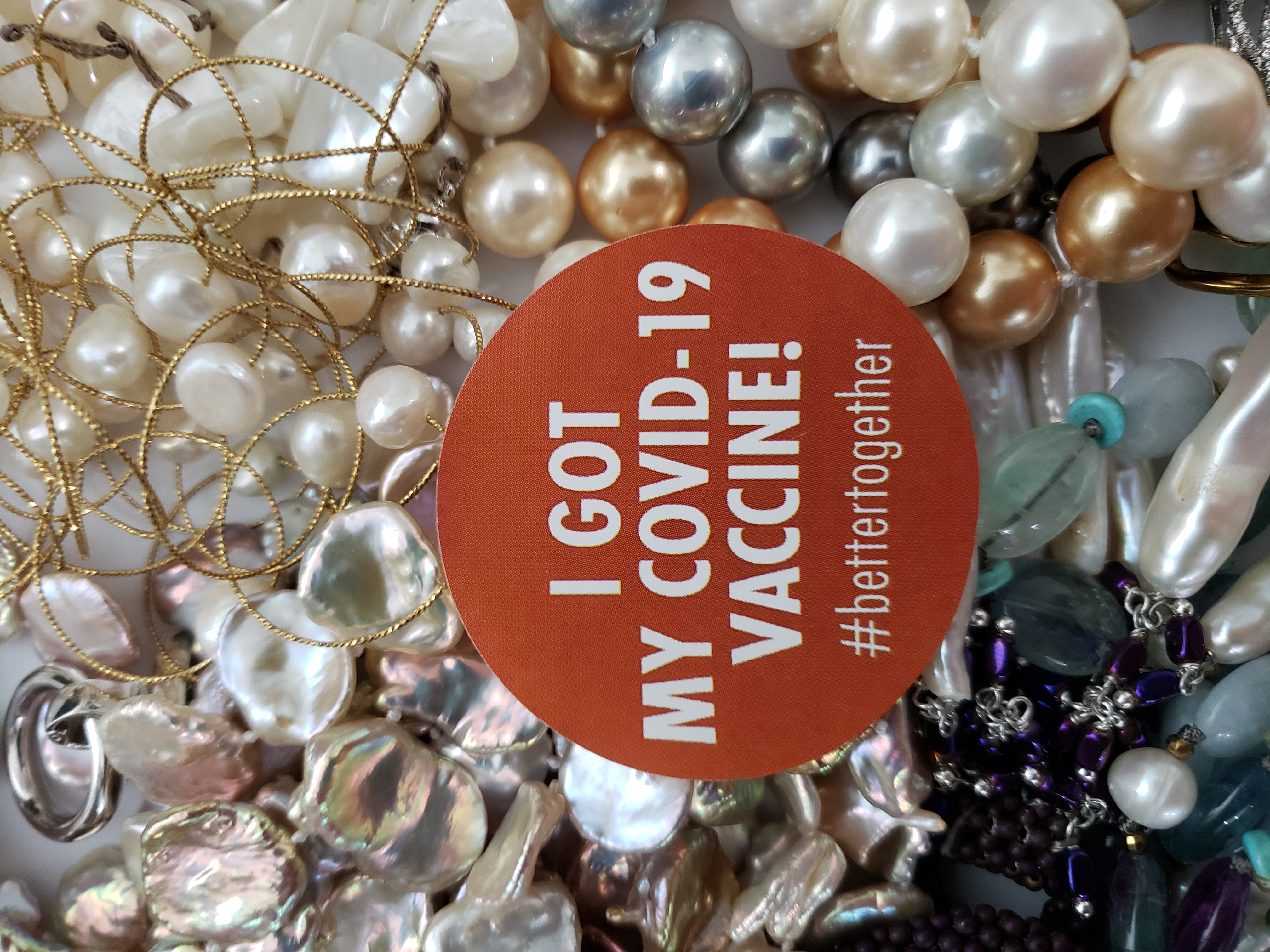 The small print: $50 purchase minimum before tax and everyone around the world will receive earrings, but only US based customers have free shipping. No refunds on earring choices and the choice is up to us, subject to availability. Many of the earrings are complimentary to our necklaces so get your shot to get the best choices!