One necklace = so many stylish ideas! Zoom meeting perfect pearls.

So lariats, long single-strand lengths of necklace, in our case pearls (WikiHow). That's the definition.
But I'd really like a simple pictorial on how to style a pearl lariat. We got you covered.
Take-Ways (quick tips):
Loop your lariat

Tie your lariat with a single or chunky knot

Wrap your Lariat
Drop your lariat down your back

Multi-wrap your lariat into a choker style

Wrap your lariat as a flirty belt
Featured here is the exclusive:
Grotta Palazzese - Tassel Pearl Necklace & Garnets

,

a really long lariat

composed of 9-10mm exquisite white freshwater pearls mixed with 9-10 mm black freshwater pearls on hand-knotted silk accented with 2 garnet encrusted crown tassels and 3mm garnet beads.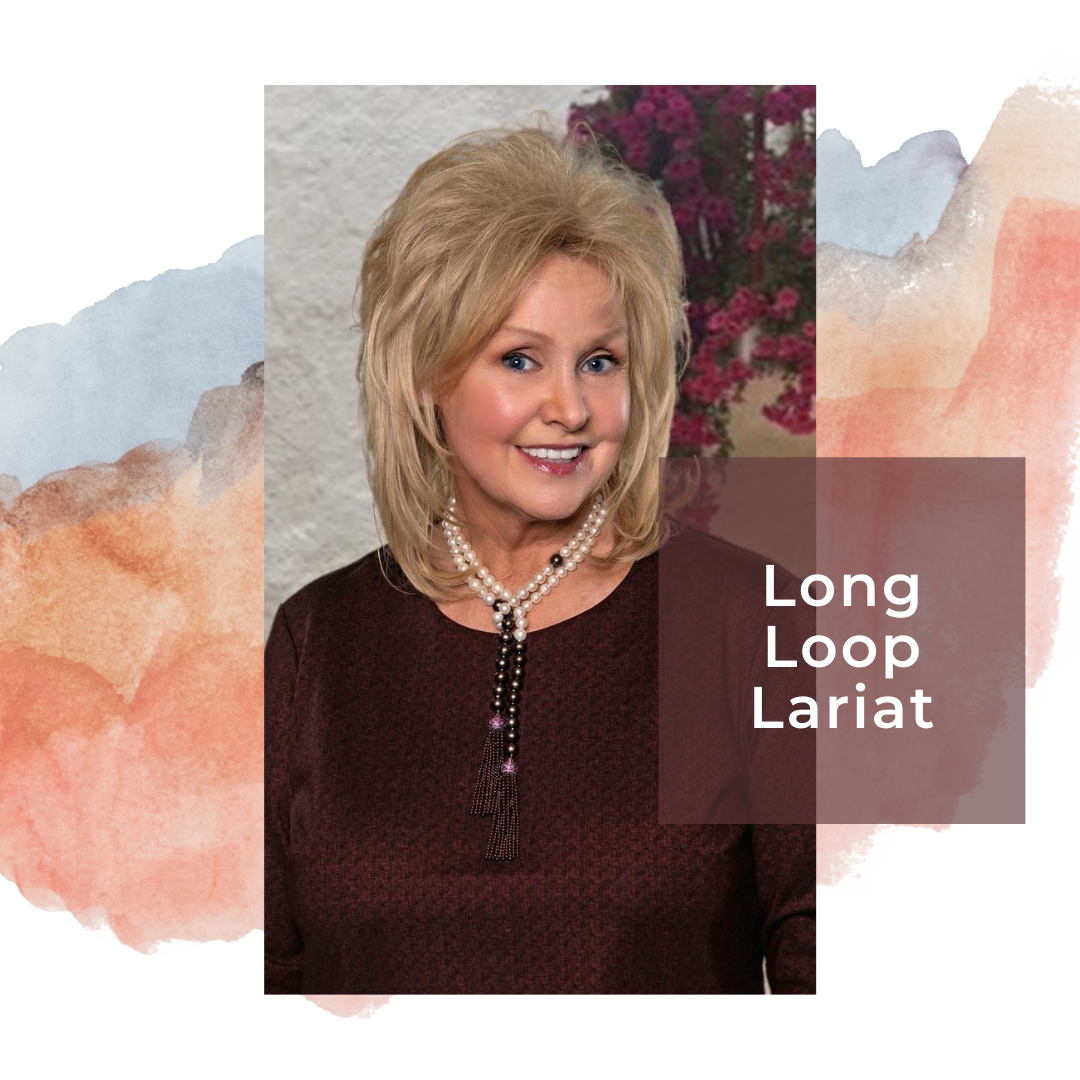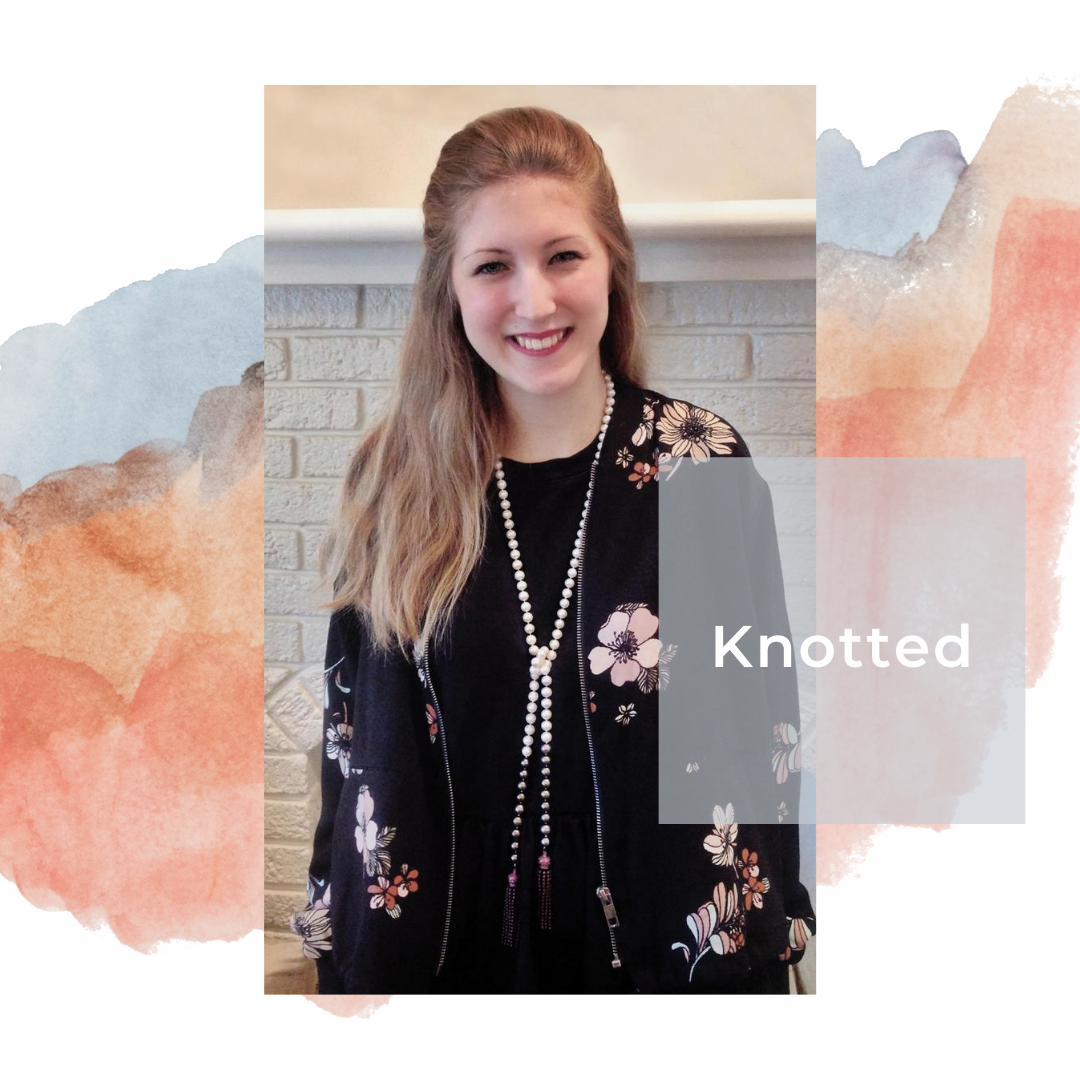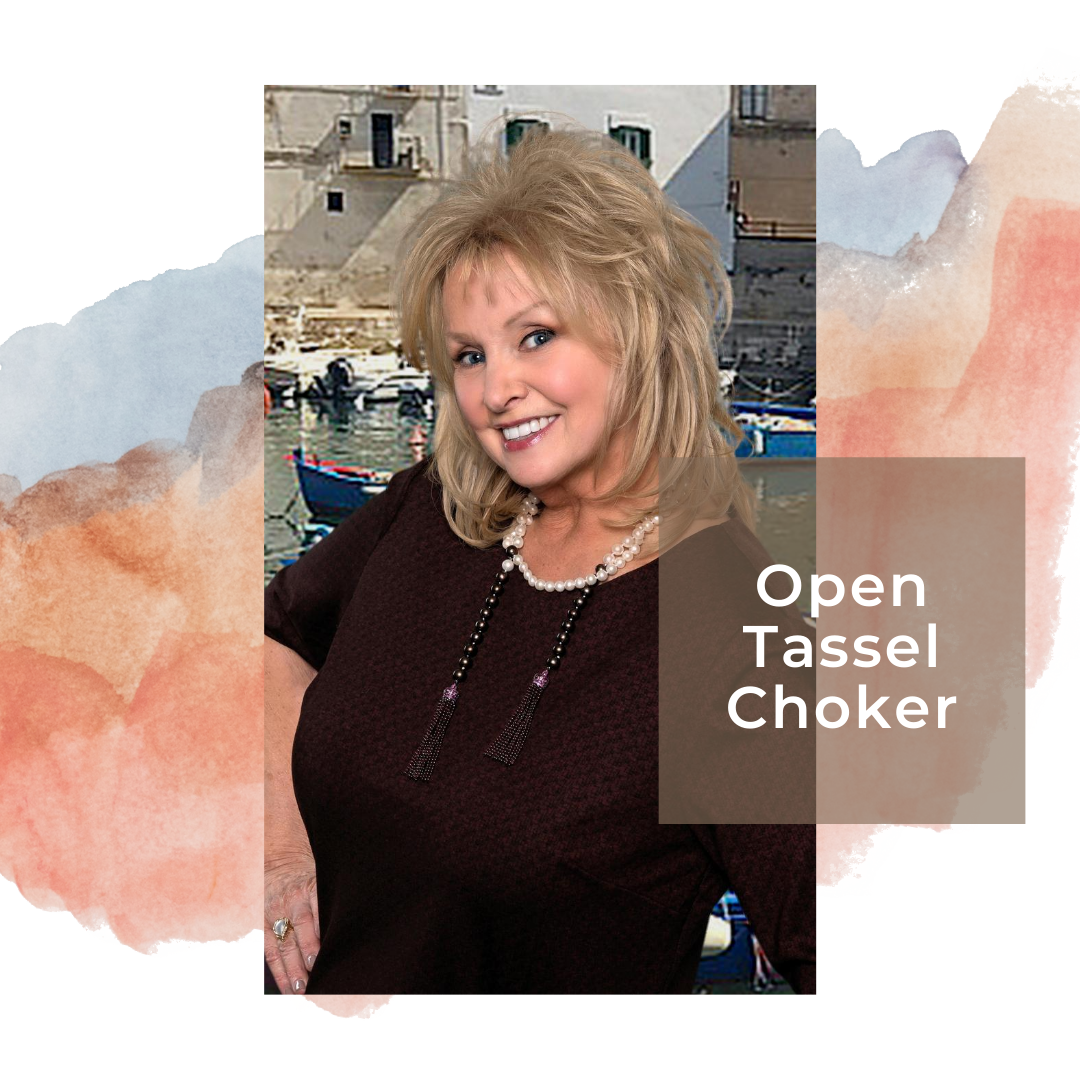 Some other equally charming ideas are wearing the necklace as a back drop for that drop-dead sexy look as you walk away when wearing your favorite maxi dress or bikini on the beach... can you see that image?? Another option is to totally wrap the necklace, aka Audrey Hepburn style and tuck the ends under to make a multi-wrap choker. Can you sing the "rain in Spain stays mainly on the plane"? Wearing this style will certainly please the Eliza Doolittle in every one of us! And finally, for a figure enhancing look, wrap the necklace around your waist, maybe over a silk top with a simple knot over your hip and the flirty tassels moving with every step.
So we hope you enjoyed our suggestions and if you'd like to take 30% off on this lariat necklace or any other of our other re-imagined pearl necklaces, text VIP to 251 290 2416 to become a part of our exclusive text club & get 30% OFF!
Thanks and stay well!
Stacie
PS One final thoughts, lariats are great for layering! We would suggest some simple rose gold chain or even the
South Beach - Pearl Bauble Necklace with that super-cute 14mm Pink Edison pearl!
---
Some Other Interesting Reads:
20 ways to wear a lariat necklace!...and why its a must have!
September 28, 2017
Accessed Aug 9, 2020 https://www.styleingenewity.com/lookbook/2017/9/28/20-ways-to-wear-a-lariat-necklaceand-why-its-a-must-have
The Minimalist Jewelry Trend Taking Instagram By Storm
Alyssa Coscarelli, January 19, 2016, 12:00 PM
Accessed Aug 9, 2020 https://www.refinery29.com/en-us/lariat-necklace-jewelry-styling-tips
how to wear a pearl lariat necklace
31 Julio, 2020|In qualcomm intern benefits
Accessed Aug 9, 2020 http://www.blancestudi.es/blog/page.php?598b1f=how-to-wear-a-pearl-lariat-necklace
How to Wear a Lariat Necklace
Co-authored by wikiHow Staff Last Updated: March 10, 2020
Accessed Aug 9, 2020 https://www.wikihow.com/Wear-a-Lariat-Necklace