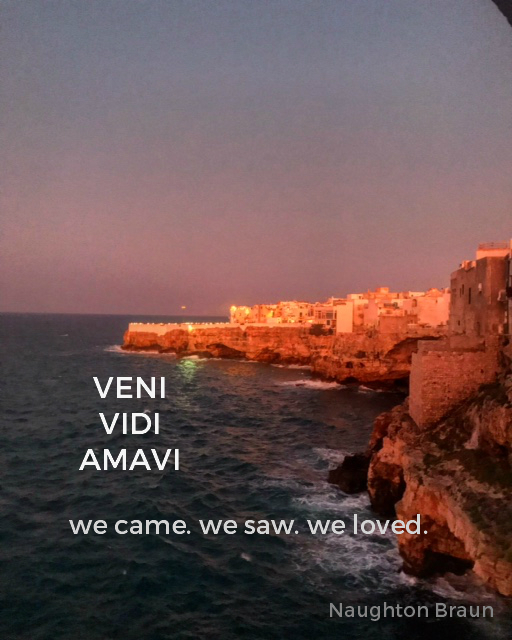 Travel and Pearls, isn't that odd?

What ever made you put those TWO different things together?

We are fortunate because we travel. A lot.
Our traveling is part of our job, part of our spirit, and the basis of all our creativity behind our pearl jewelry designs. We like to say that we gather the ephemeral feelings we find in a place, either the architecture, the sky, the landscape, the food, the flowers, or the people and translate those feelings into beautiful jewelry. It is said that travel photographs are return tickets to moments otherwise gone, and we all know that we don't remember the days, we remember the moments. So when we create a pearl necklace, bracelet, or pair of earrings, we link our pearl designs to those moments and feelings as a way to share the absolute beauty of the world with the world in little packages. We name each and every piece after a place and then we share a little snippet of the story. We also share our travel photos, because we love that every piece of our jewelry tells a story that the wearer can share.
We design different because pearls are our passion and travel is our treasure....
A recent National Geographic article entitled "The World's Happiest Places" pointed out that "pleasure, purpose, pride – are the three strands of happiness" (National Geographic, Nov 2017). At Naughton Braun, we are happy because it is a pleasure of create and share our jewelry, which leads to a strong purpose to continue sharing because others enjoy our jewelry so much, followed by our collective pride in designing, developing, marketing and actually seeing Women enjoying our jewelry!
We would like to share a few pearl pieces, some brand new and some from our collection, to illustrate the connection between inspiration and creation to see if you think we got it right!
The Luray Treasury*- Pearl Necklace is a hand-woven matte hematite bead necklace in four saturated colors (Amethyst, Royal, Taupe, and Silver) with 8 dangling freshwater tooth pearls and matching polished hematite beads. Visiting the majestic Luray caverns, smelling the air, and feeling the warmth is an awe-inspiring experience, because you come face-to-face with the absolute wonder of nature!
Stalactites inspired us to use Tooth Pearls
The new Thorncrown* - Biawa Pearl & Silk Necklace is a hand-crocheted necklace (available in three rich colors of Black, Denim, and Gray) that slips over the head and can be wrapped into a princess length or draped into the full matinee length necklace. Suspended from the silk is an extra-large natural white freshwater biawa pearl pendant and this piece is specially priced until Dec 31, 2017. We were mesmerized by the stunning symmetrical architecture of the Thorncrown Chapel and the beautiful light inside, so when we wanted to create a necklace we decided that the crocheted silk best captured the stunning symmetry while still allowing light to peek through the silk.
Wonderful symmetry, yet soft and organic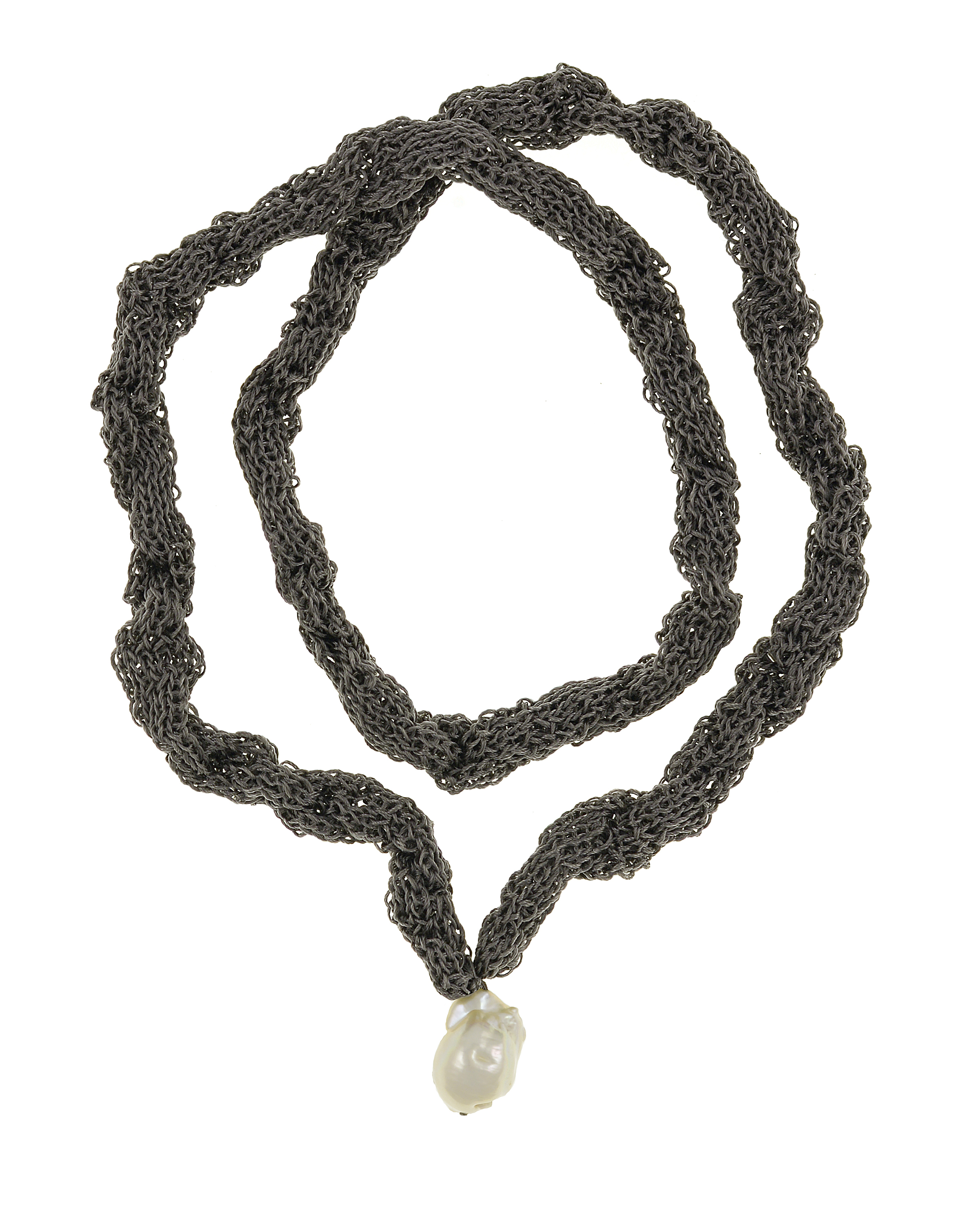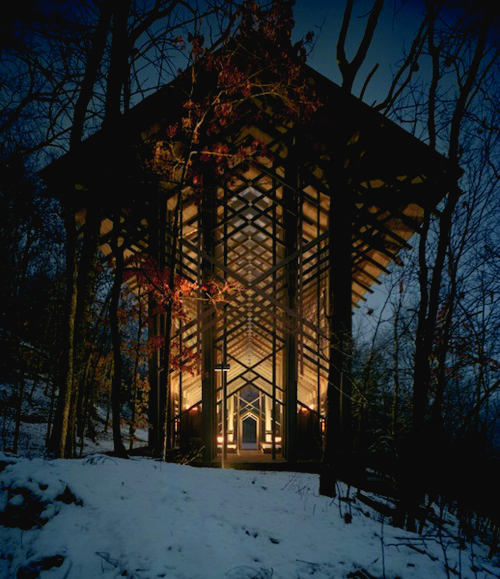 The Cherry Blossom - Pearl Necklace is a single strand natural color pink and purple gold Edison pearl necklace with an organic Sterling silver bead dipped in 9K Gold. These freshwater pearls literally add a glow to your face because they reflect light! Our visits to Washington DC for the annual Cherry Blossom Festival are always a heavenly experience. The gradient hues of the blossoms along with the sweetly diffused fragrance that fills the air makes the walk around the tidal basin a remarkable experience!
Doesn't this softly speak Cherry Blossoms to you?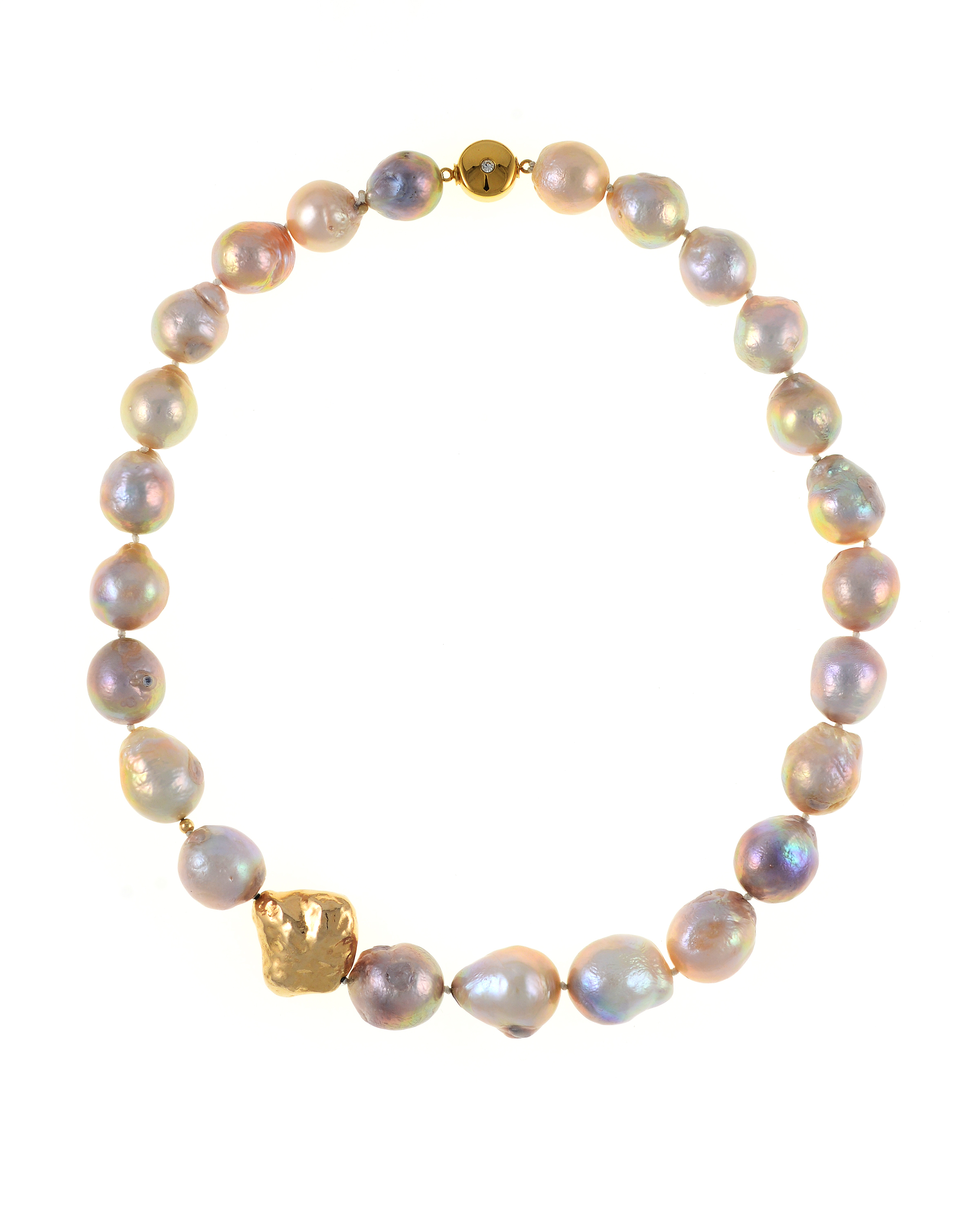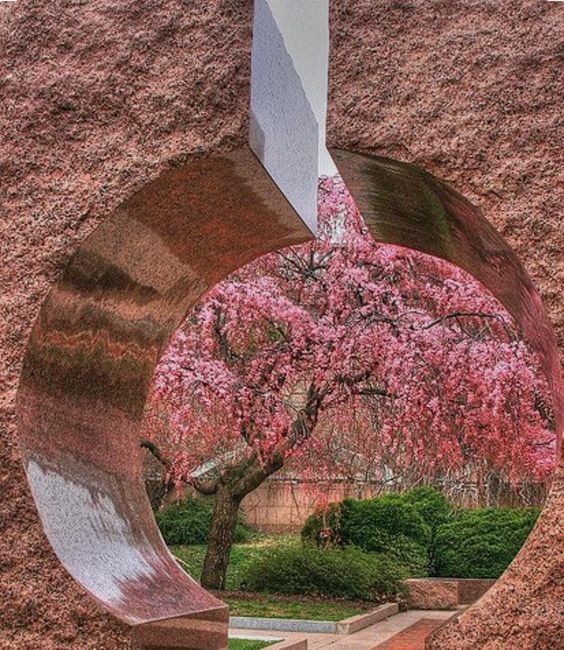 A personal favorite, the London Eye - Pearl and Onyx Necklace, features an offset single white shell pearl among a cluster of untumbled black onyx. This necklace just soars with style! The almost 30 minute ride takes you soaring above the River Thames and is astonishing. Each capsule feels like a mini-wonderland of adventure!
Feel the exhilaration as you circle in your glass pod of wonder!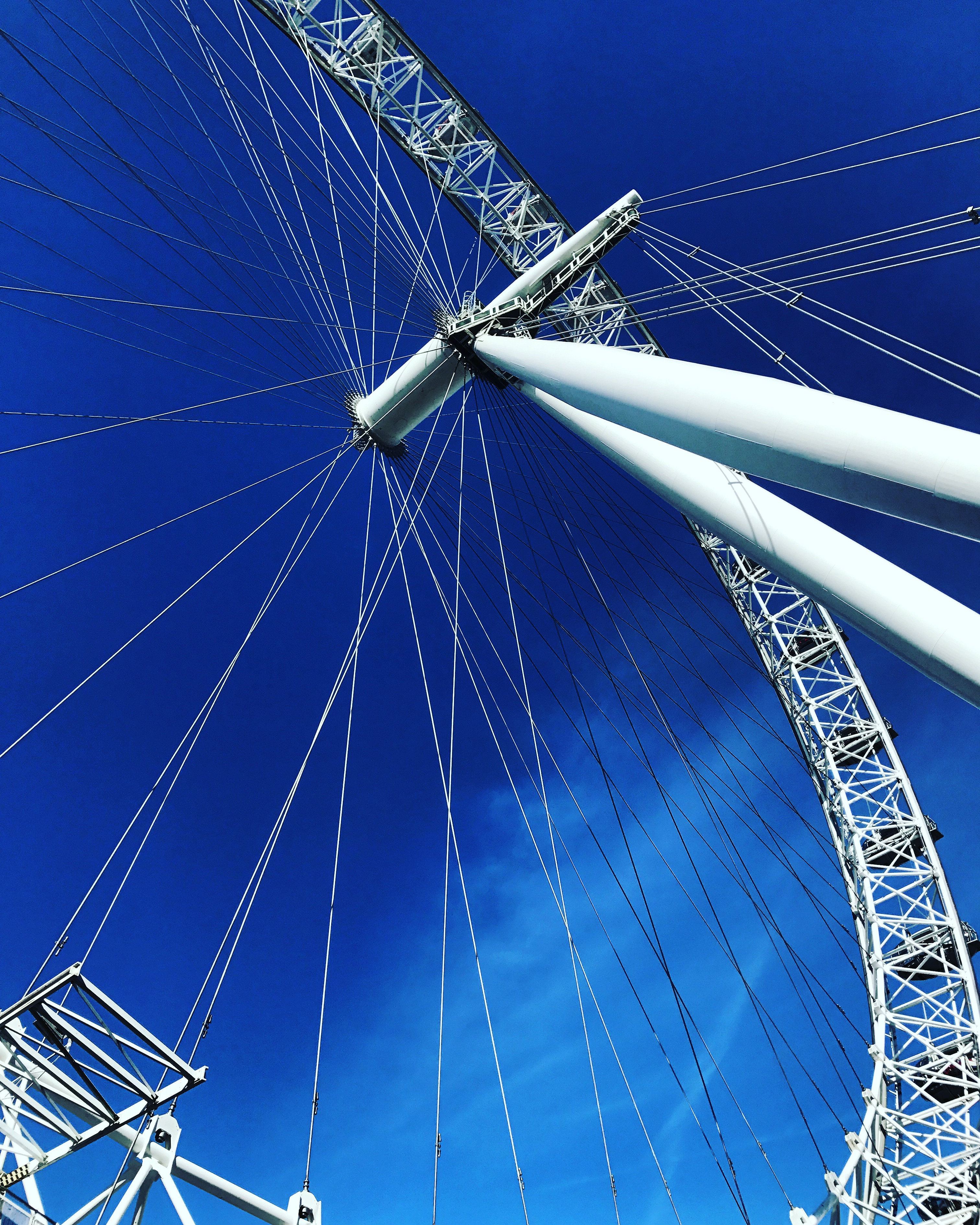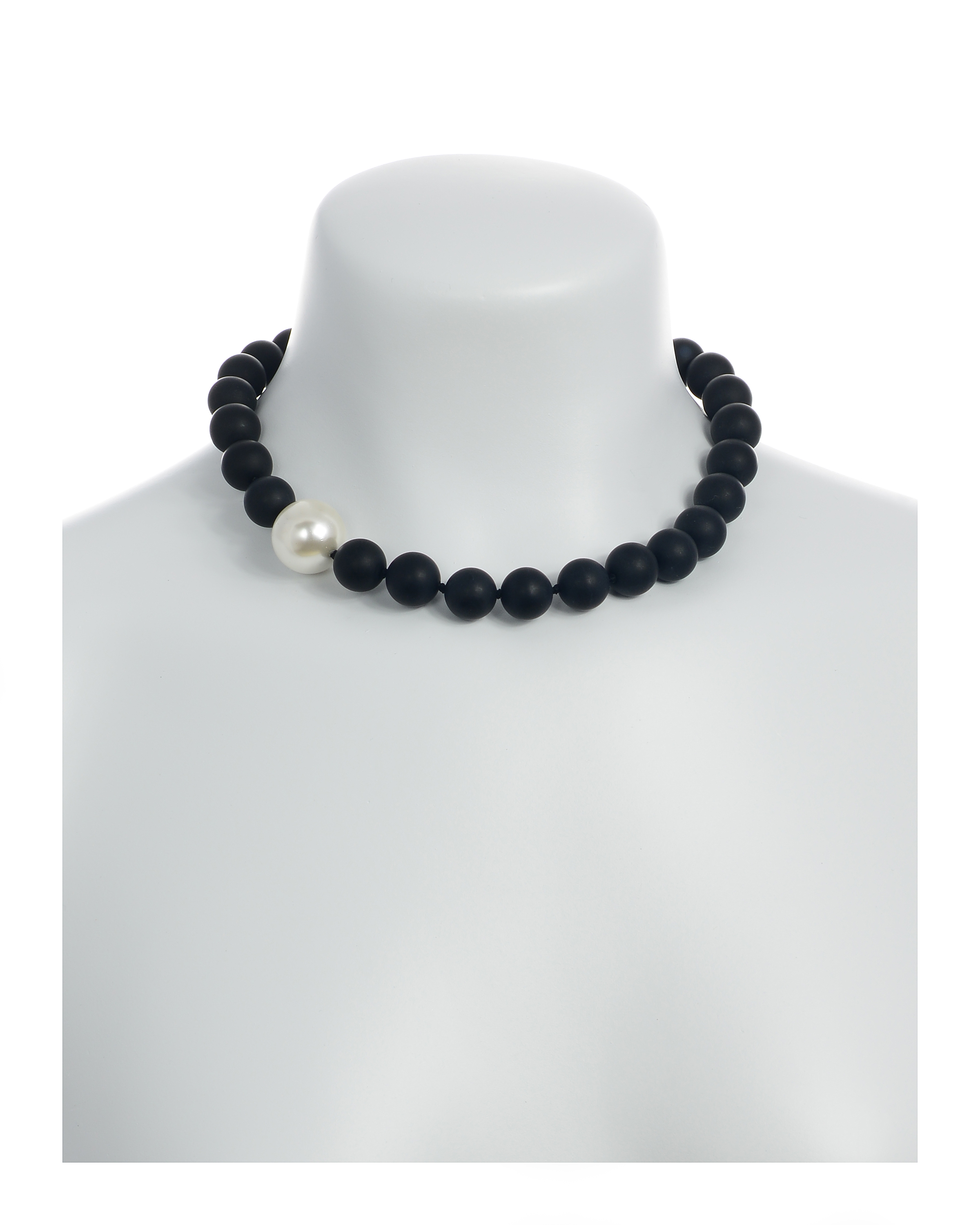 And finally, another brand new addition to the Naughton Braun collection is based on our visit to the World Heritage site in Alberobello, Italy: the Truilli - Pearl Necklace. This necklace is truly something special and literally reflects the joy (little reflective brass rings highlighted a single pearl on each ring) we felt experiencing this remarkable place. Many of these conical roofs, the basis for our circle of circles necklace, are adorned with symbols: those that denote signs of the zodiac, traditional Christian motifs (a trident as a representation of the trinity and a heart pierced by an arrow signifying the pierced heart of Mary), and others including a Jewish candlestick and a holy tree symbolizing hell, earth, and heaven. And the little spires, shown in our photo, also feature similar symbolism, so the people who created these dwellings infused their beliefs and love into their creations! Hopefully you can see that each of the 36 brass rings of our necklace is enhanced with a genuine freshwater pearl and each is different and unique just like the little abodes that inspired this piece!
Truly a unique pearl necklace
So truly, we came, we saw, we loved, and we created re-imagined pearl jewelry designed with purpose and pride. Hopefully you will find something in our collection you love!
Links:
The World's Happiest Places. By Dan Buettner, National Geographic, November 2017, pp: 30-59.